The Medical section is where you will keep track of your dependent's medications and care providers.
To add a medication, click "+Medication". Input the relevant information and notes. You can also add a picture of the prescription bottle by clicking on the "RX" icon and uploading a picture. You can add a provider for each prescription by clicking the drop-down menu, or select from providers that you have already entered under the Provider tab. Documents related to the particular prescription can also be entered here. Simply click "Upload" to open your PC's storage where you can select any file or picture that you have. If the document you are looking to store is not there, you can use the camera on your mobile phone to take a picture and upload the image to any file. This will be covered later in the "Using Advocord on the Go" section.
If you do not enter an end date, then that medication will appear with a green check mark next to it on the main Medication page. This indicates that the dependent is currently taking the medication.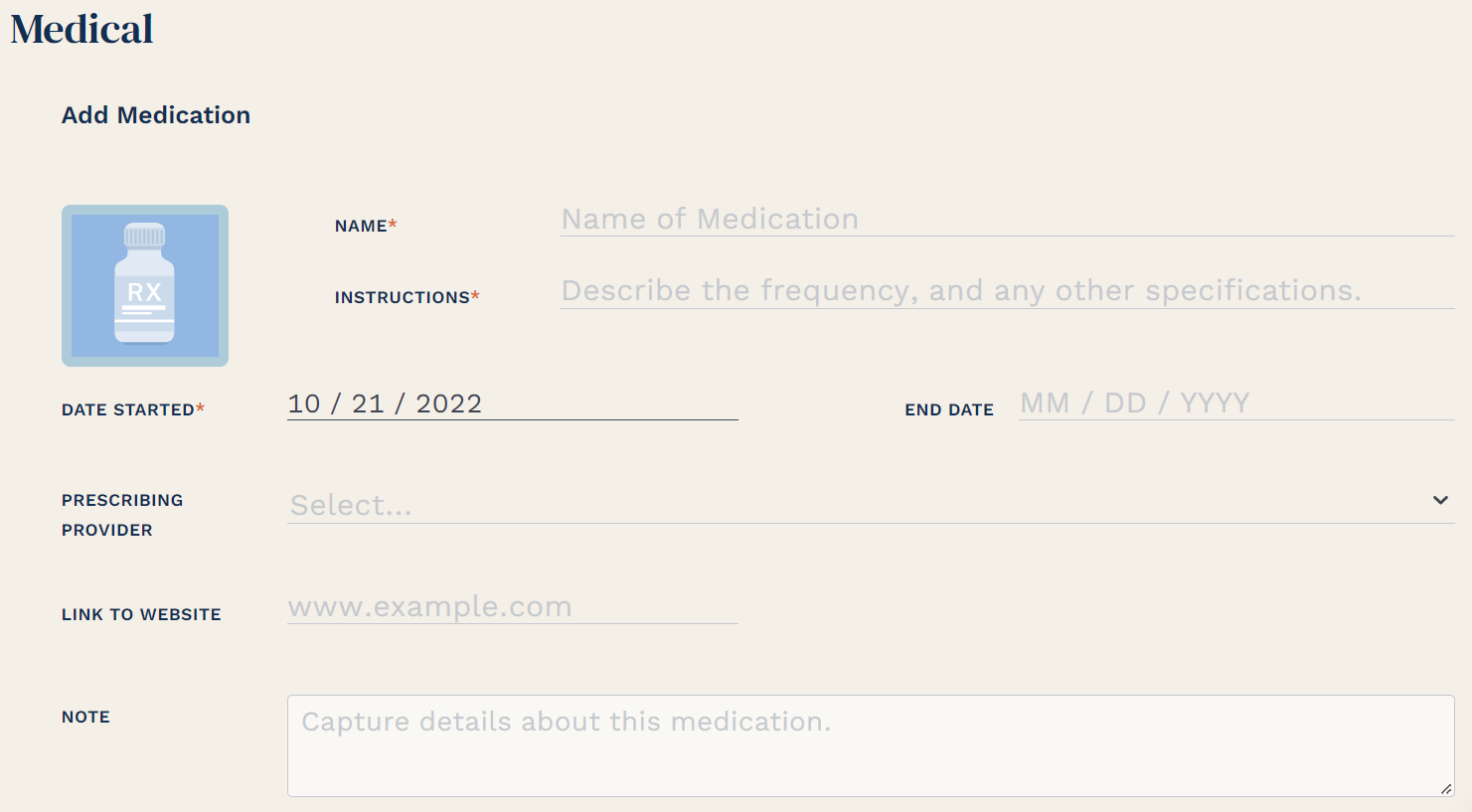 If you do enter an end date for the medication, the medication will still appear on the list, but it will have a gray line next to it indicating a past medication. If your dependent is no longer taking a particular prescription, it is good practice to use the Note field to indicate why your dependent is no longer taking it. This may be very crucial information if a future provider suggests resuming the prescription.
Providers are added by going to the Provider tab and clicking on "+Provider". Complete the fields so you always have contact information handy. If you include a telephone number and/or an email address, those icons will appear next to the provider's name in the main list. Click the icon to automatically connect to that provider.