---
Features
Advocord provides one user-friendly platform to manage all the details of your dependent's life.
Track everything you'll need to report on and more.
Activity Logging & Reporting
Income Logging & Reporting
Expense Logging & Reporting
Medical Inventory
Financial Inventory
Log more data, more easily, and make it more useful.
Dependent Profiles
Activity Sharing
Document Management
Receipt Scanning
---
Benefits
Easily record, review and report on important tasks and events in one place.
Keep track of the details.
Log, manage and share expenses, notes, legal documents, prescriptions and medical details—all in one convenient platform.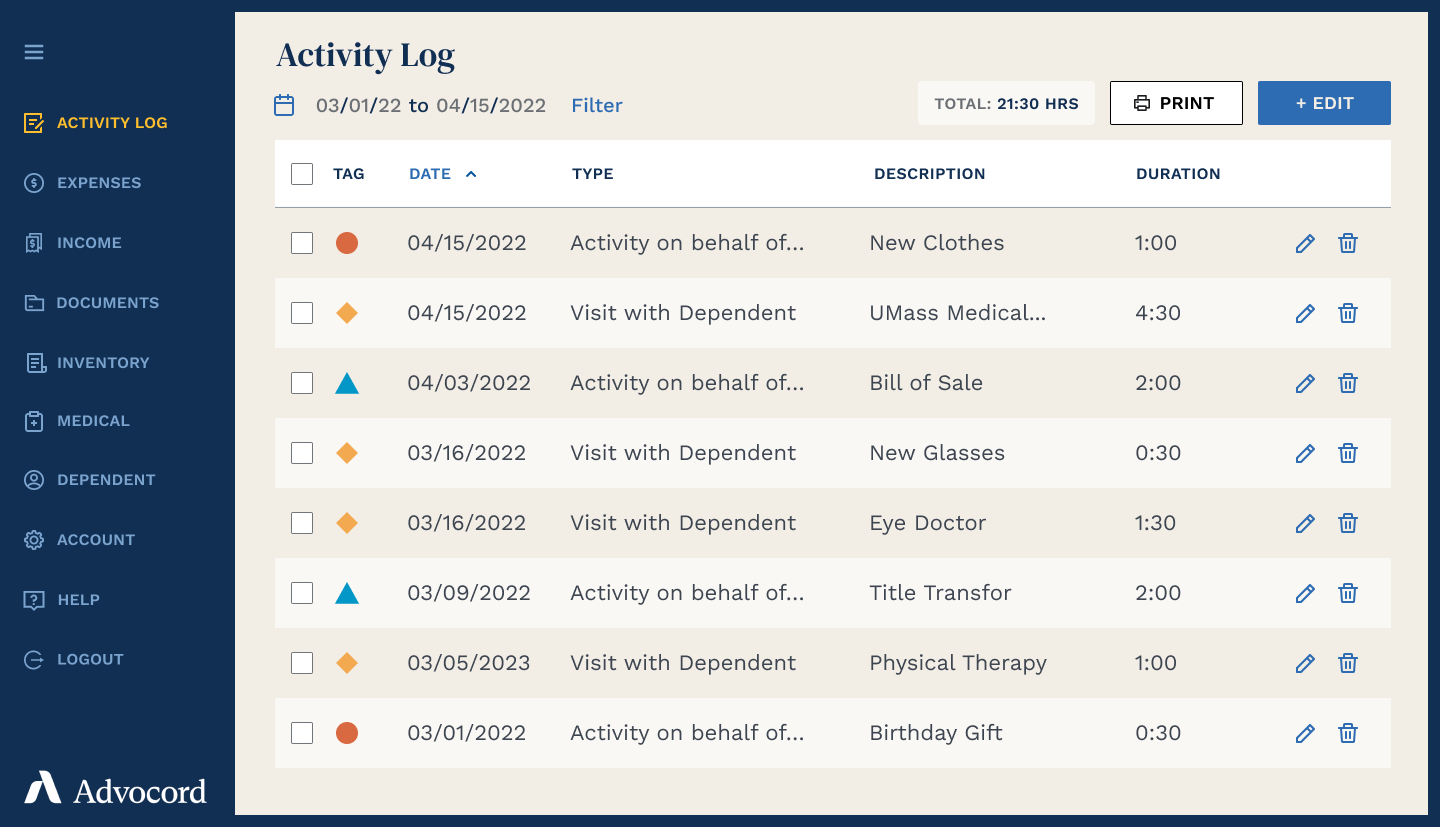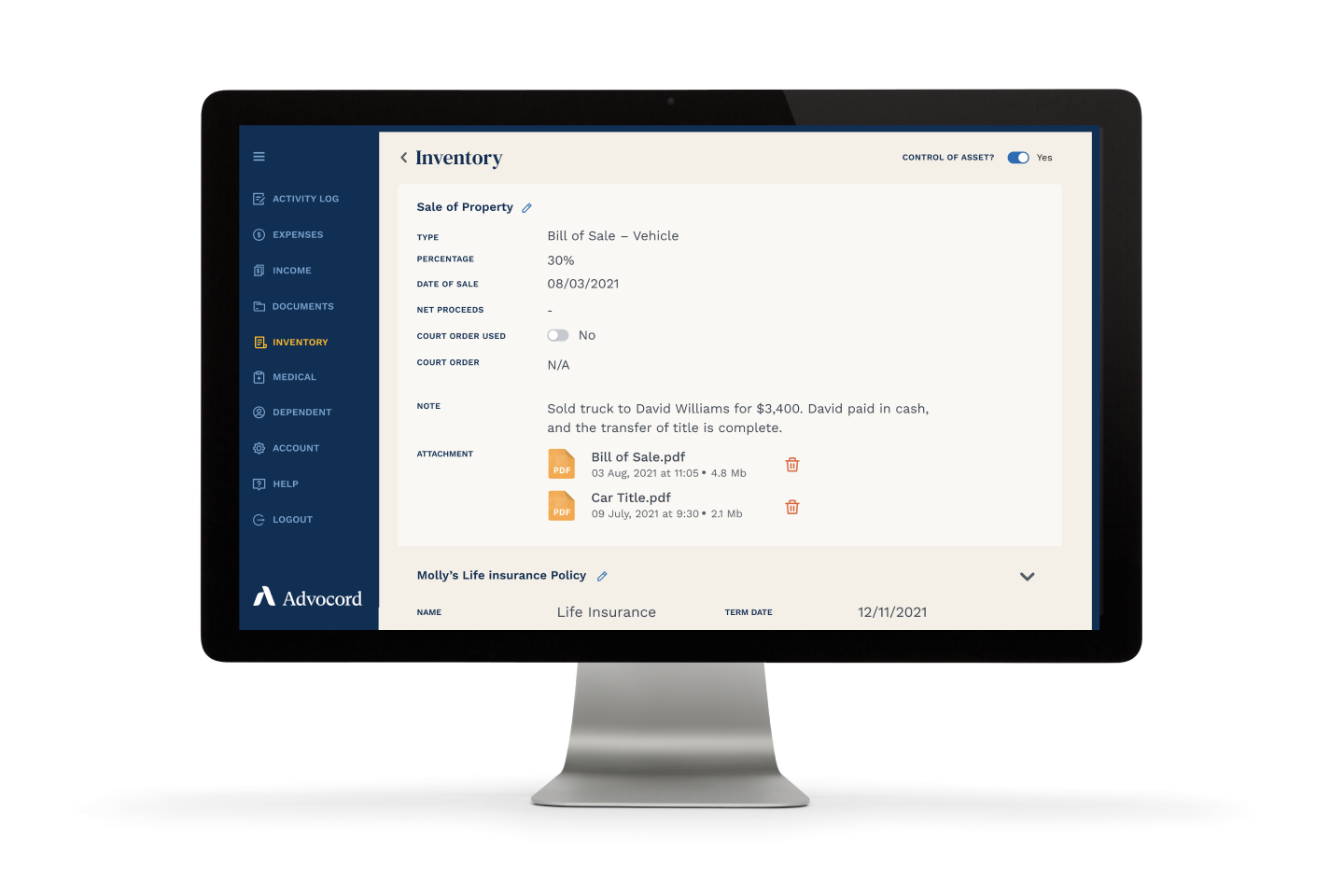 See everything in one place.
No more scattered spreadsheets or shoebox filing systems. Advocord delivers a single platform for looking up any detail—at home or on the go.
Share with loved ones.
Share and collaborate with loved ones and other trusted advocates. Designate permissions on an individual basis.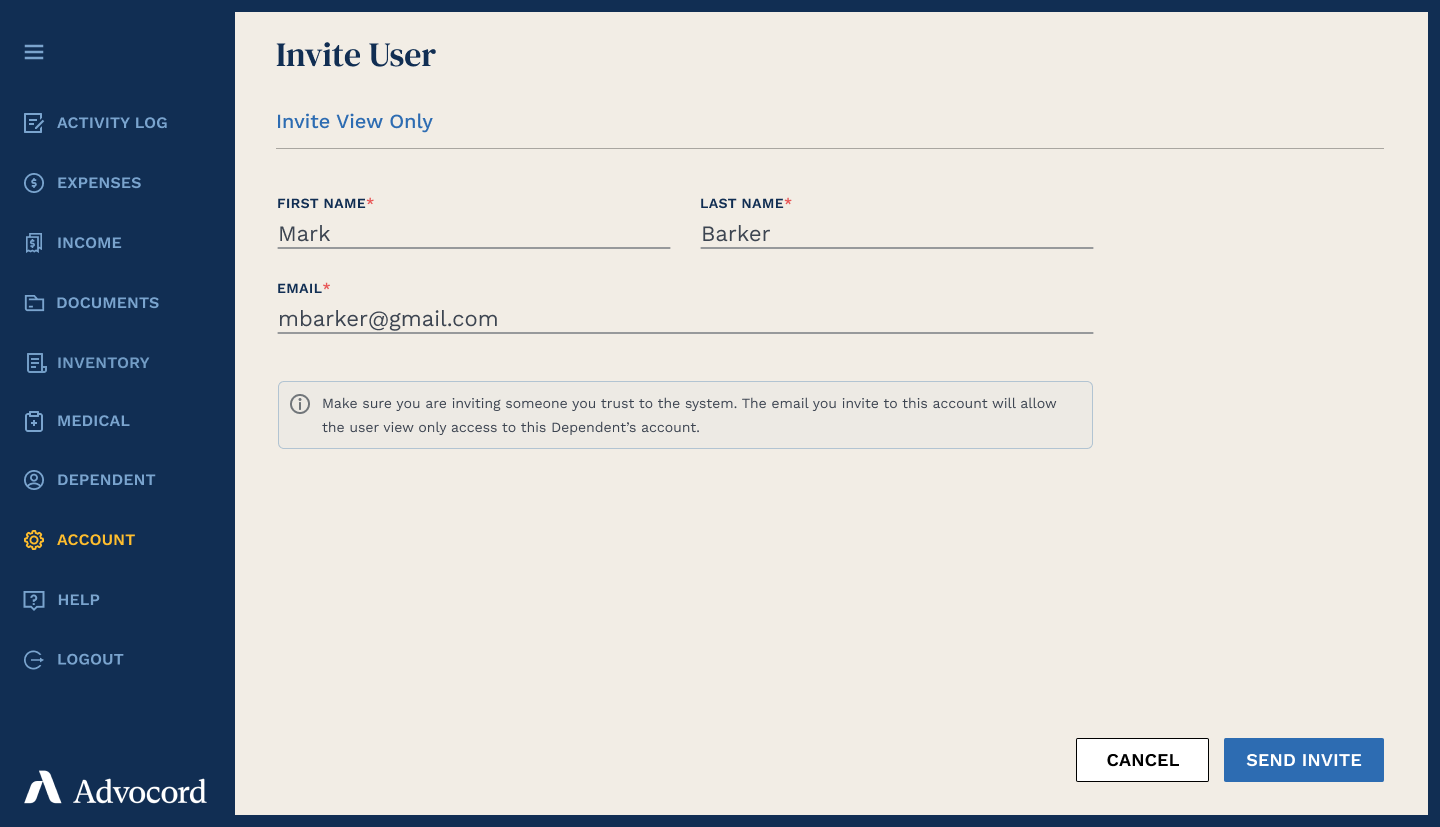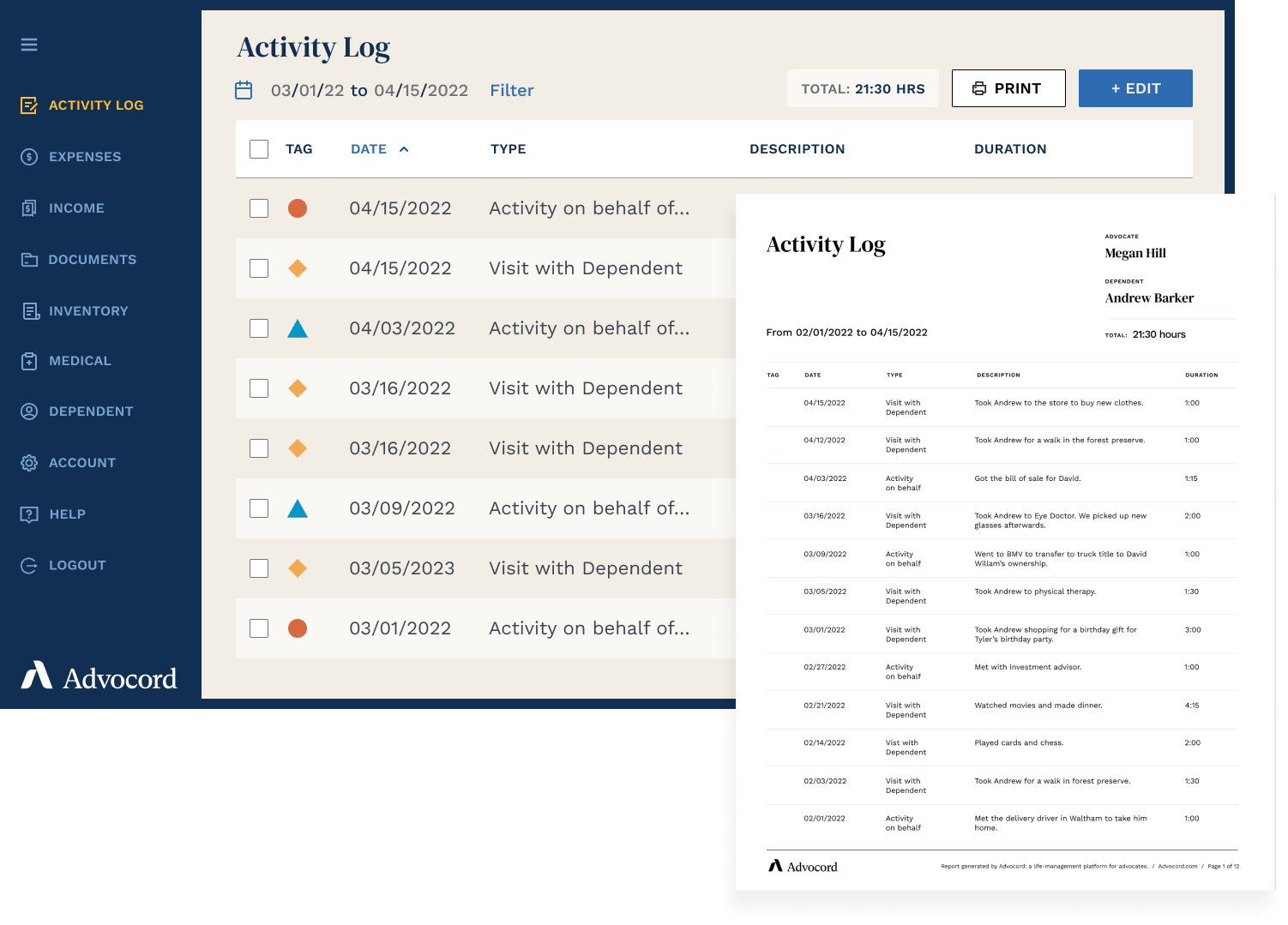 Make reporting a breeze.
Year-end reporting shouldn't be scary or overwhelming. Advocord makes it easy with one place to log every detail throughout the year.
Save important contacts.
Our platform enables you to save important connections, such as doctors and bank contacts, so that you can reach them when you need them.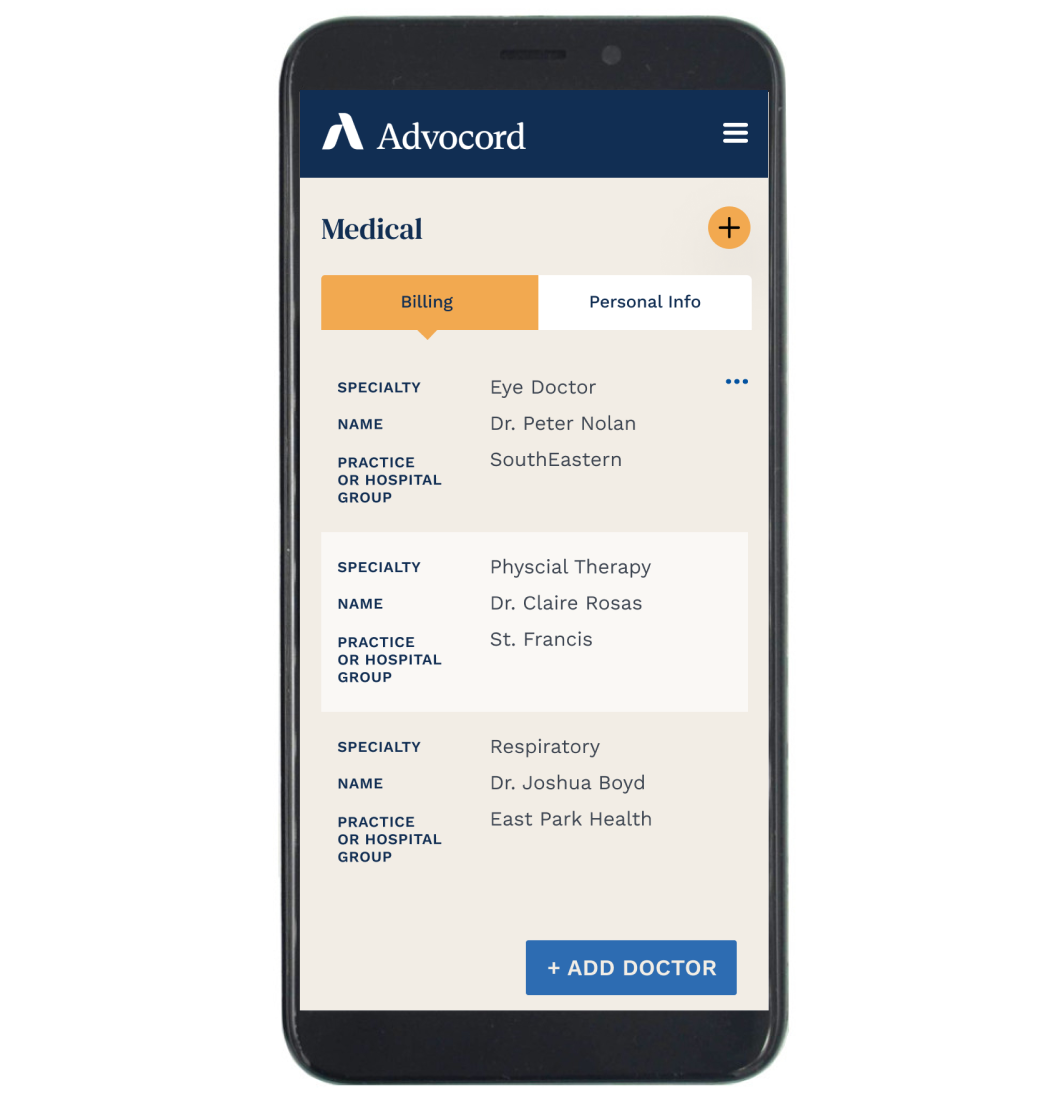 ---
Security
Your peace of mind starts with our security.
The information you put into Advocord is more than important—it's vital. That's why we built our platform to give you total control over your data.
256-bit Encryption
Logging and Audit Trails
Identity Verification
Redaction of Sensitive Data
Complete Access.
Clear Pricing.
We keep it simple with a flexible monthly subscription. Start using Advocord today.
See Pricing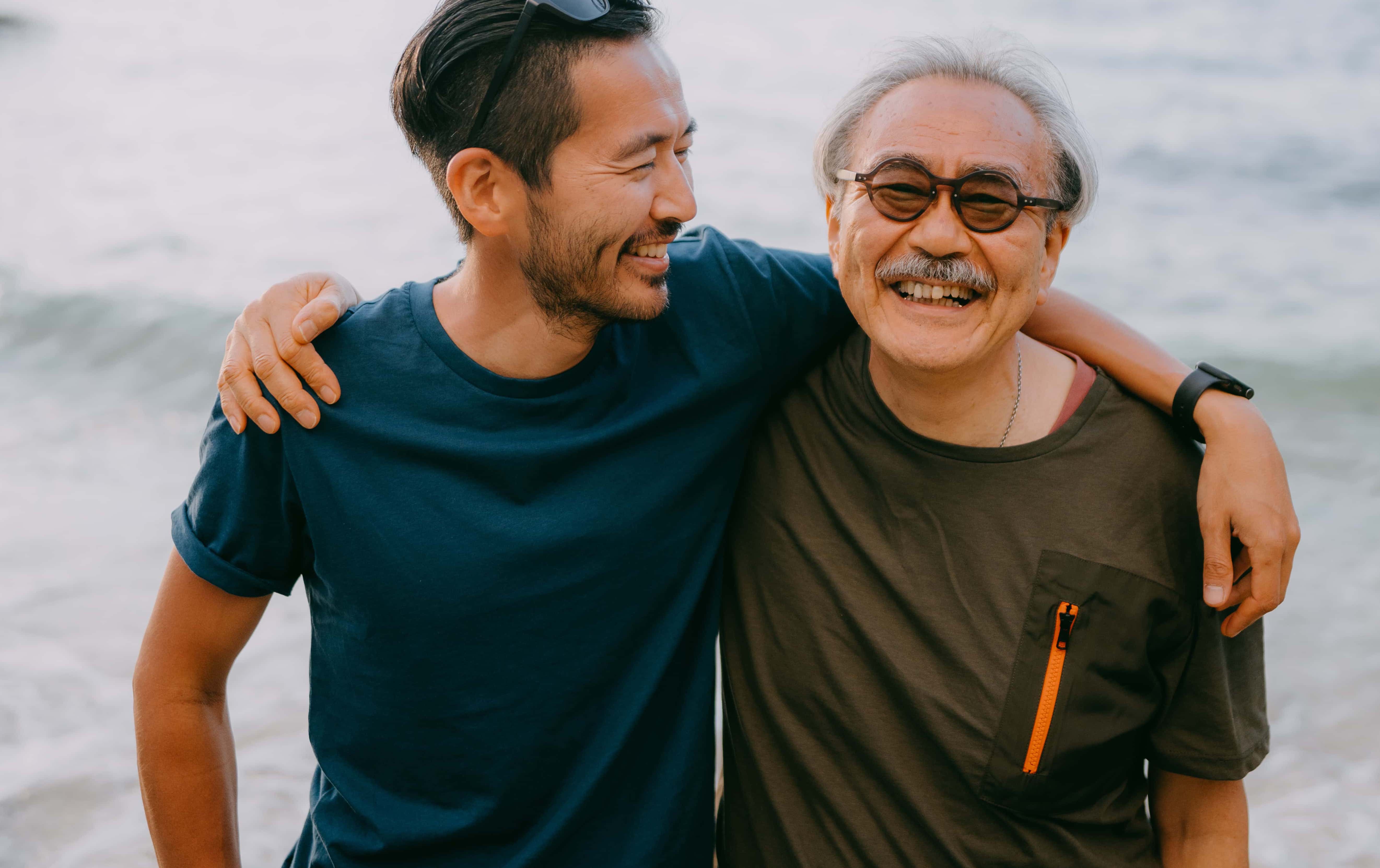 About Us
Meet Advocord.
We know the complexities of being an advocate for others. Our goal is to simplify the process with the first digital life-management platform for guardians.
About Us
Support
Ask us anything.
We know nothing about this is easy, but it can be easier. Ask us any question, any time.
Contact Us