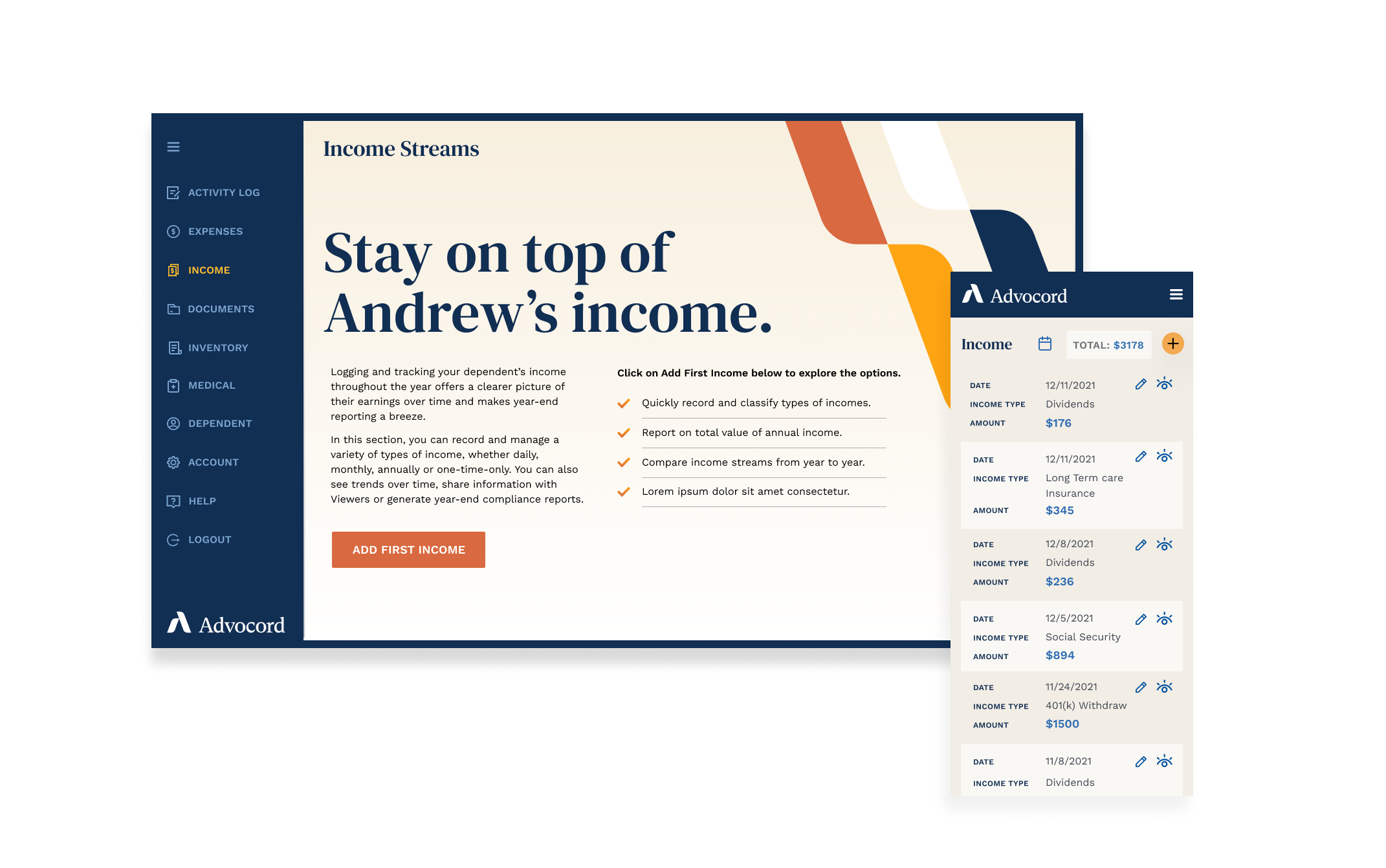 features
Every single detail. Managed.
We built Advocord for Advocates — guardians, conservators, POAs and others — who have responsibility for the wellbeing and finances of an adult dependent.
Our platform helps you manage legal compliance, financial affairs and medical information for individuals who depend on you.
Features
Track expenses, notes, legal documents, prescriptions and medical details.
Look up any detail on the go, including from a mobile device.
Share and collaborate with an extended network of caregivers and relatives.
Manage your reporting and legal requirements.
Save important dates and connections that matter.
Securely store all your dependent's details, so nothing gets lost during a transition.
---
Security
Your peace of mind starts with our security.
The information you put into Advocord is more than important—it's vital. That's why we built our platform to give you total control over your data.
256-bit Encryption
Logging and Audit Trails
Identity Verification
Redaction of Sensitive Data
Updates
Stay in the loop.
We are working to bring Advocord to advocates everywhere. To receive regular updates about our progress or to inquire about early access, sign up below.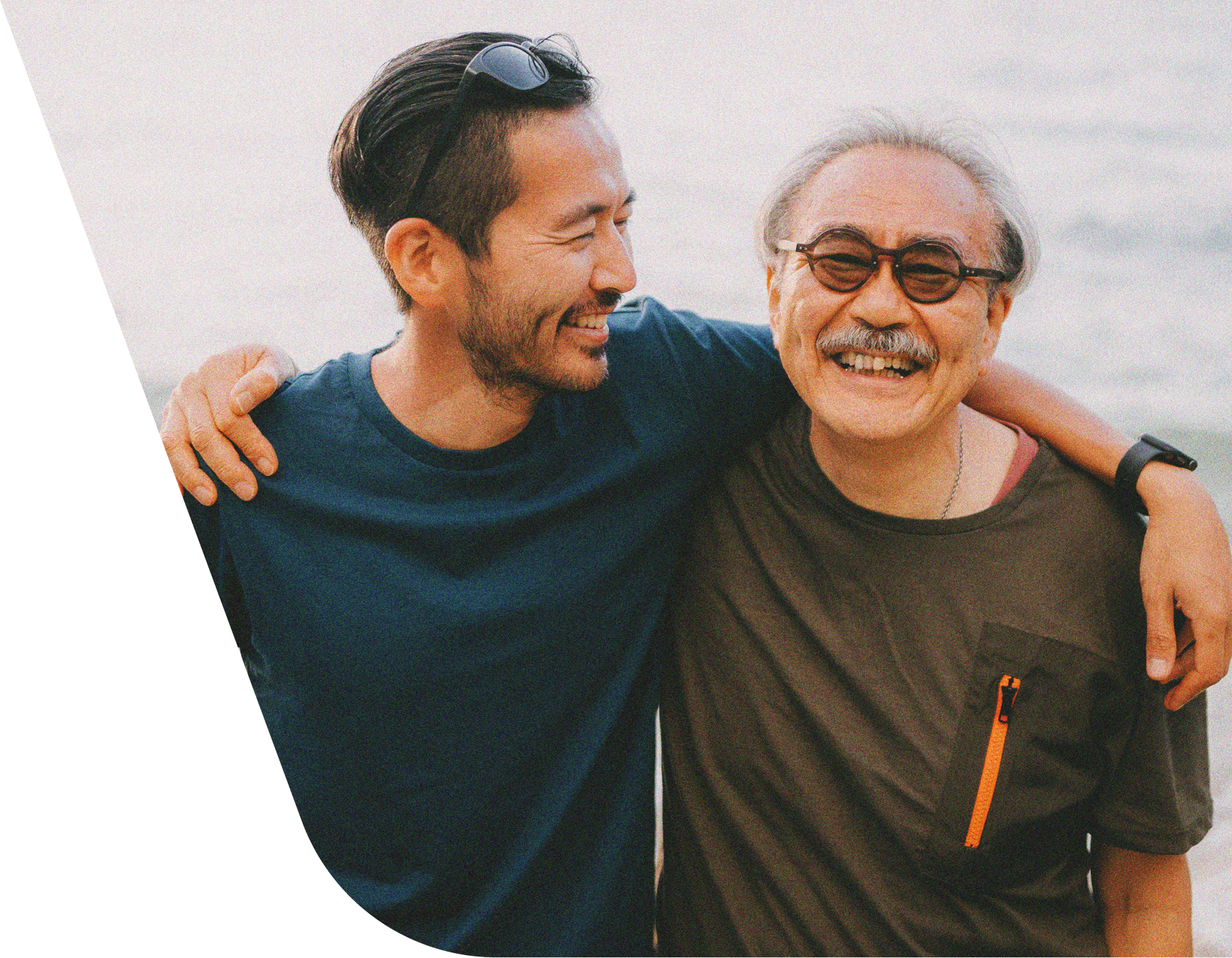 Support
Ask us anything.
We know nothing about this is easy, but it can be easier. Ask us any question, any time.
Contact Us